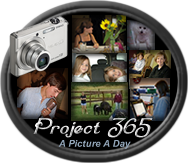 I am joining
Sara
this week for Project 365.
This week was a busy week, but I got to watch and celebrate my talented kids!!
Take a look:
Sunday May 15:
My Cellist
Andrew had his big Gala Youth Orchestra concert today. I love watching him play an instrument that he says he really doesn't like to play. Let me just say...he fools me.
Monday May 16:
My New Friend
My colleague and friend Kim had her Middle School Jazz on the Terrace concert tonight. She asked me if I would sit with her little boy Josh. He was so cute and loved just being one of the kids. We made him a badge, like we all have to wear. He was so good.
Tuesday May 17:
A Love Note
I found this note on my desk at school. It took me a little while to find it because it was all folded up. My girl is just the sweetest thing.
Wednesday May 18:
Pajama Volleyball
Here is a picture of my girl's volleyball assembly, it also was pajama day. She was praised for her go getter attitude, and her fun spirit. Yep...that's my girl.
Thursday May 19:
Baseball...Again
We made it to the playoffs and had our first game tonight...which we won. I kept the book, which I am really enjoying. It was a close game with many errors on both teams part. We get to go again on Tuesday.
Friday May 20:
An Amazing Sculpture
Today at our school one of our parents brought this sculpture to show us. He was commissioned to build this cross to be hung at St. Peter's church in New York City and it was made entirely out of steel girders of the fallen World Trade Center. It was an amazing story and piece of art. Our students got to write notes and drop them into the cross. He told us that the shiny-ness was a way to reflect all the faces that look at it and to really show that this tragedy was about all of us. I was very humbled at that moment.
Saturday May 21:
Swimming??
Bella went to her friend Marcella's house today and she lives on a little lake. Bella wasn't sure if she would get in or not, but Marcella's mom sent me this picture and told me that she got in. She said it wasn't as cold as she originally thought. She is such a brave girl!!
In Summary: I was shown lots of love this week. Love that comes from my kids. Love that comes from good friends. Love of an instrument that might not be admitted. Love of playing hard and winning. And even love from tragedy. It was a very good week.
More Later

- A Ro