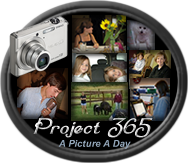 It was a very busy but fulfilling week. I was back at work in full swing getting ready for my students to come back. The Middle and High School start next Tuesday and the little guys (including Bella) start on Thursday. I am very excited to be going back and starting this year.
Here is my week:
Sunday:
Healthy Right?!?
I have been making a batch of whole wheat pancakes on Sunday and eating them during the week. I use pure maple syrup and they are oh so good.
Monday:
Pirate Ship Hat
On of my favorite guys hung out in my room on Monday with Bella and his sister. Faculty kids get really good at entertaining themselves. He wanted to make a pirate ship hat so that is exactly what we did.
Tuesday:
GOAL!!!!
Andrew agreed to volunteer to be a line ref for Bella's soccer region. He had to take 6 hours of classes and 2 hours of field work, plus take a test. Of course, he passed and will now have to don the high black knee socks, oh so fashionable black tennis shoes, short black shorts, and bright yellow jersey. He is, needless to say, very excited.
Wednesday:
My Happy Place on My Desk
I put up my new pictures today on my desk. I love having everyone so near to me even if it is just pictures. I have a couple more to bring, but this does make me happy.
Thursday:
Let the Games Begin
We had our back to school BBQ tonight. It is so fun to see all the kids and they are so excited to see their friends and teachers. It is a great way to begin the year.
Friday:
Little Critters
I found some evidence of a critter in my room. I can't tell you how happy I was to have our wonderful maintenance men hurry right over and cleaned everything up and set this trap. I am very lucky to work at a school where everyone takes such good care of you.
Saturday:
She Found a Friend...As Usual
I know this is a horrible phone picture, but it was such a neat thing. Bella went to the Skirball museum today with her dad and this is a Noah's Ark exhibit. She loves museums and animals, so this is right up her alley.
It was, as usual, a great week. I got a lot done and got to have some fun too. I am lucky to be working at such a wonderful school, and have a job that makes me so happy!!
More Later
- A Ro