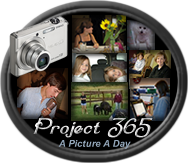 Well once again I am posting this a day late. I uploaded all the pictures yesterday, but then got busy packing and dealing with LA traffic when there is a fire. I'm telling you a 20 minute trip to the mall took an hour and a half to get home...I know, it gave me a chance to work on my patience!!
Anyway, here is my week in pictures...enjoy.
Sunday:
My Kids Crack Me Up
This is our outing to Kohls. My son sometimes just makes me laugh. He decided he needed a cart to push around Kohls even though we were getting him ONE new pair of shoes. Well he pushed that cart around the store and had a blast. As you can see from this picture, Bella wanted it, and in his usual fashion Andrew tried to avoid the camera.
Monday:

Stuff and Fluff
Today at camp we stuffed animals. Each camper got to pick an animal and stuff it. Each animal came with a backpack and a camp t-shirt. Staff got to make one if there was extra. I made this for Rich's daughter, but I would bet money that she doesn't want it judging by the way she is treating us now that she is home. So very sad. Bella made a frog that she named Senor Frog, and if you are Phineas and Ferb fans you will know that the word frog is not pronounced in the usual way.
Tuesday:
Flowers For Me
Within the group of my friends we have three birthdays in a row. Wendy's birthday was today so we all three got treated to lunch and these beautiful flowers. I love sunflowers.
Wednesday:
Happy Birthday To Me
Today is my actual Birthday!! My CIT's got together and made me this card. The presented it to me at our camp opening. It nearly brought tears to my eyes. The kind words and love that comes from these teenagers overwhelms me sometimes. It also remind me of Rich's daughter and how hard it is for her to admit to her mother that she feels the same way as her new friends. It is so sad.
Thursday:
FORE!!
We had mini golf on campus today. These are three of our counselors who dressed up for the occasion. I love young people who love life and have fun in everything they do. Their campers are very lucky to have them as counselors!!
Friday:
End of Camp
Today was the last day of camp and this is the spirit flag that I gave out each day. The camp groups won this flag if they were particularly spirited that day. They each drew their mascot on the flag when they won it. They had so much fun with it and I just love how the flag turned out.
Saturday:
Mamarazzi
We went to get fro yo tonight. As we were walking home I snapped this picture of Bella, but the flash was so bright and I was pretty close this is the face I got. It reminds me of all those celebs that get "caught" by the paparazzi. She is so cute!!
Well there you have it. It was a busy but very fun week. Today I am getting on an airplane and leaving for Iowa and then headed to Missouri on Thursday to get married. My brother-in-law teased me yesterday that I was getting cold feet. I have never been more ready and more excited and more sure of anything in my life. He is the man I was meant to be with and I have waited a long time for this happy beginning. My feet are very warm!!
Have a great week and I hope to post soon.
More Later
- A Ro