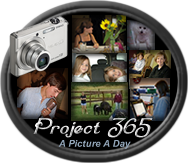 Wow!! Week 50 where has the year flown to? We here are busy getting things done for the holidays and having so much fun. I love this time of the year.
Sunday:
Noshing!!
We had a get together/meeting today and I got to play hostess. I love setting out snacky items and everything goes good with Starbucks coffee!! It was a great event.
Monday:


Go Go Go Joseph!!
We had our first set of auditions for our High School spring musical Joseph and the Amazing Technicolor Dreamcoat. We have so many talented kids here at this school. I can't wait to get started.
Tuesday:
Art Class
I got to take Bella to her art class today. It was very fun to see her at work. She is such a talented gal.
Wednesday:
Senor Bella
Everytime I would talk to her she put on her finger mustache and it was so cute. She really cracks me up!!
Thursday:
They're Here
Christmas orders are starting to arrive. I LOVE giving and shopping for gifts. Now where to put everything???
Friday:
Fifth Grade Sale
Every year the Fifth Graders come up with an item to "manufacture", advertise, and sell. They sell to the rest of the school and the money goes to a charity that they all vote on. Bella decided to make cake pops. So we spent most of the evening making and decorating these. She did most all of the faces. I think they turned out SO cute!! I now have 8 dozen snowmen cake pops to do for my cookie party...sigh.
Saturday:
Senorita Bella
We had our Lower School holiday program today. Bella sang, played tone chimes, danced, and her art work was picked for the back cover art. She really can do it all, and look at those brown eyes...gets me every time. More pics and video to follow.

In Summary: Again, I do have a son and hopefully this avoiding pictures phase will end...right?? My Bella, however, still loves pictures and really loves to make silly faces in them, lets just face it she IS silly. I love the holidays but getting everything ready, PLUS a million holiday programs really wear me out. I wouldn't change a thing!!
More Later