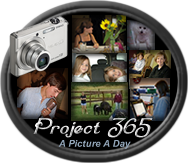 So Annie is over!!!
(Phew)
I have my big choral concert on this Wednesday!!!
(stress)
Then it is back to normal!!!!
(yeah right)
Anyway here is my week in pictures...yes I know it is late
(sigh)
Sunday:
Loot
Andrew did not trick or treat this year...he hasn't really been into it for many years now. He is like me, he hates to dress up. So when Bella gets home each year they sort her candy and he gets what she doesn't want. Usually it works out OK. Truth be told, the Halloween candy sits in a bucket in my cabinet and never gets eaten...well at least not by my kids :)
Monday:
Bella Plays Basketball Too
Today I skipped out on Annie rehearsal to catch my daughter's only home game this year. She is the starting point guard for her 5th grade basketball team. She is really good...if I do say so myself. A real tough cookie.
Tuesday:
Happiness Is...
My drink of choice these days, mostly because it is still in the 90's by noon, is an iced Starbucks drink. Today, however, I stumbled upon this beauty and had to order it hot. It makes me happy.
Wednesday:
New Obsession
As if I need a new obsession. Well this was my comic relief this week. I am telling you...my kids have been playing this for weeks now and they have tried to get me to succumb, but it took being bored at soccer practice to make me try and now...well let me just say...it is bad.
Thursday:
You Knew it Was Coming
I tried to give you some other pictures besides Annie this week, but...Hey, at least I made it until Thursday!! Here is our little Annie. It was a great rehearsal tonight!!
Friday:
OK Last One
We performed some scenes for the Elementary kids today. Ms. Hannigan was looking fierce so I had to use her for today's picture, even though it is a little blurry. The little guys loved it, but not as much as some of the teachers who have taught these kids since Kindergarten.
Saturday:
Soccer Doesn't Take a Backseat to No Musical!!
We did have a very chilly soccer game today and then right to the show. Bella made a goal with a penalty kick today, her first goal She got clobbered by this other girl. She doesn't back down, man, she just gets in there and takes her knocks. I am so proud of her.
In Summary: I am very sleepy!!
More later
- A Ro