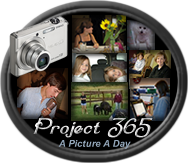 Welcome to my week!! The sun did make an appearance and it was a lovely week. Head on over to
Sara's
blog and check out some other projects. It is fun to see what everyone is up to these days.
Sunday:
Sweet Treats
These are the goody bags that Bella and I gave out for Halloween. We Bella had lots of fun putting them together and all of the recipents were very surprised and happy!!
Monday:
Herky the Hawk!!
One of my student's Dad is from Iowa, jsut like ME!!, and they get to go to a lot of Hawkeye games. We always talk about the Hawkeyes every time we see each other. Well she got to go to Iowa City to see the Hawkeyes play Wisconsin last weekend and she brought me this Herky. I was so surprised. It truly made my day!! Thanks Amanda.
Tuesday:
Double Trouble
It was twin day for middle school's spirit week. Here are two of my sixth graders all dressed up. Don't they look cute!!
Wednesday:
Dress Like Your Friend Day Wednesday
It was the high school's turn at twins day. Here are two of the cutest twins around
Allie
and Katharine. Allie has a cool blog too. If you have time go check hers out.
Thursday:
Cool Chick
Amongst spirit week this week it was also Great Pumpkin Day today. The lower and primary schoolers had a big assembly where everyone dressed up in their costumes. Here is my Hippy Chick.
Friday:
Homecoming!!
Tonight was our homecoming game. The primary and lower school choruses performed along with my seniors and a little combo...and yes our mascot plays the bass. It was so much fun. Except the game ended in a tie...A TIE I TELL YOU!!!
Saturday:
Grades :(
The worst part of my job...grades. I have 120 first quarter comments to write. My head hurts just thinking about it.
In Summary: It was quite a festive week around here. Homecoming, Great Pumpkin Day...whew. I do have a cute kid, cute students, and a very cute Herky to keep me company. I hope your week was just as fun!!
More Later
- A Ro