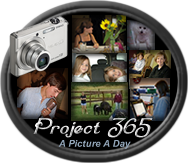 Man do these days just fly by. They are my favorite days of the year so I really just want them to slow down just a bit. Week 47 already...geez.
Here is a peek at my week I hope you head on over to Sara's and look at some other projects.
Enjoy!!
Sunday:
I'm Crazy
Today was my 10K...the second one. It was a hard course and a hot day. I really didn't think I was going to make it, however, quitting was not an option so I trucked along and finished. It was so nice to have Rich cheering me on. He originally had to work, but the op cancelled so he was there. Phew.
Monday:
Gleeks
I am happy to say that it looks like our newly formed Glee club has a place on our holiday program. It is a club so it is run by students and they have all worked so hard to organize rehearsals and get it ready for our "audition" in front of the music faculty. I am so proud of them.
Tuesday:
Bella's Basketball Game Face
I got to go to Bella's final basketball game of the 5th grade season...and...THEY WON!!! It was their first win of the season and the score was 4 - 3...yep you read that right. I video taped it and when I figure out how to upload a video to my blog I'll be sure to post it. You hear parents yelling "OOH Almost" quite a bit. Lets just say there is a lot of attempted shots.
Wednesday:
Big Mistake
Tonight at Bella's last soccer practice they had a parents vs. kids soccer game. I came ready to kick some U10 butt and left wishing I didn't have a butt. I was so S.O.R.E. Andrew played too. It was so much fun, despite the sucking wind about 2 sprints up and down the field. I can run 6.2 miles but I can't play 15 mintues of soccer without my lungs burning.
Thursday:
Silly Puppy
Rich decided to pick up Maggie and she just got comfy and stayed there. Bella thought is was so cute...I agree.
Friday:
Cookie Time
We were assigned to bring treats to our last soccer game on Saturday. I decided to make soccer cookies. I put the girls names on some and then their team name on the rest. I thought they turned out so cute...if I do say so myself.
Saturday:
The Red Bulls
Well the game got rained out but the party went on as planned. They were all sad they didn't get to play their last game, but they had so much fun hanging out at the team party.
In Summary: Basketball done...check. Soccer done...check. More free time...check!!
More Later
- A Ro