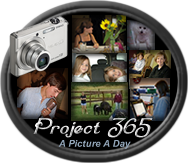 Well it has been a busy, fun, Thanksgiving weekend. I'll fill y'all in tomorrow. It is safe to say that this break was much needed and will serve as a refueling tank for the weeks to come. It gets busy at work with a lot of events, and I have decided to knit some presents, and make some jewelry so... However, I enjoy every second of it. Have I mentioned that I love this time of the year.
Here is my week...already week 48...geez.
Sunday:
Is This Iowa?
See we do get some fall foliage around these parts. Some of the trees are really gorgeous. It really makes me miss Iowa.
Monday:
Happiness
They are back. They make me happy. I know I have one already. Now I have two.
Tuesday:
Getting Ready
I have never done "black Friday". I really don't like crowds of grouchy people pushing and shoving. I prefer to take to the computer and use the coupons and deals for this weekend and shop on line. Many of the deals are just the same, many sites offer free shipping, and I don't have to deal with crowds. Having said that Rich and I went to one store on Friday...to get a very special girl and boy a gift. They are totally worth it and the deal is pretty good. It was not too bad.
Wednesday:
Helping Others
Bella, Andrew, and I went to the Manna House for the first time on Wednesday to help hand out bags of Thanksgiving food, and turkeys. Bella was in charge of giving out the bread. She loved helping so much that she didn't want to leave and wondered when we could go back. It was a great morning.
Thursday:
Giving Thanks
I love cooking, especially Thanksgiving dinner. It is even more fun because Rich loves it too, and helps out a lot. The kids helped too by peeling potatoes and putting dishes together. Only one thing would have made it better..having two more special people with us. We have so much to be thankful for.
Friday:
Our Tree
As tradition states we put up our tree on the Friday after Thanksgiving. We all had fun getting out the boxes and putting up the tree. I don't have a lot of stuff (so not too many boxes to lift and drag in) and we don't have any special "theme" to our tree, it is just filled with special ornaments and white lights. As a child my mom got us each an ornament for Christmas and I saved all of those. My kids get one too (from me and my mom) and all of those are on the tree as well. Our angel is from my grandparents tree and I can't remember a time where it didn't sit on top of their tree. She holds a special ornament I got from friends when my dad died, it has his name on it. It is so nice to take out all the ornaments and remember each one. This year Rich got to hear all those stories as well and this year he and his family can now start collecting ornaments for our tree too.
Saturday:
Our Favorite
Tonight we decided to head off to our old town and eat at our favorite restaurant. It was nice to not have to eat turkey and stuffing. I love Reds.
In Summary: It is so obvious that I have so much to be thankful for and it was nice to slow down a bit and really think about that. I am lucky to have a husband who loves my cooking, helps with dishes, goes on adventurous black Friday outings, and loves Christmas trees as much as I do. The Christmas season is in full swing for this family.
More Later
- A Ro