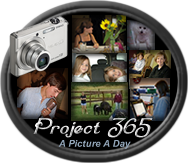 Sara's blog
and check out everyone elses week.
Sunday:
Easter Hunt
I always do a big scavenger hunt for my kids Easter baskets. This is where I hid Andrew's basket. I love the fact that I got a picture of them both peering into the dryer.
Monday:
Solveng
Andrew had a baseball tournament in the Santa Ynez area. There was this Danish town about 3 miles from our hotel. Bella and I had fun shopping and eating. Such a very cute town, and such a very cute girl.
Tuesday:
Is That Derek Jeter??
Since it was a baseball tournament I had to post a picture of my boy at bat. He is a freshman on the Varsity team and got to start in two of their four games. It was so much fun watching him.
Wednesday:
Flintstone Bowlerama
Well Bella WAS dragged to four baseball games so what did I expect. She made this cute rock building. She was absolutely amazing. She kept herself busy and I am so thankful that she is the kind of girl that she is.
Thursday:
Reality
Back from vaca and working in the garage. Dumpster delivered and quickly filled.
Friday:
GARAGE SALE!!!
This was the result of all of my hard work...a filled garage with all of our junk. Well, I hope
that all of our hard work pays off
this is over soon.
Saturday:
Nine Year Old Entrepreneur
Bella had a bake sale with Cinnamon Rolls, Blueberry Muffins, Coffee, Chocolate Chip Cookies, Soda and Water. Unfortunately, her biggest buyers were Rich and her Dad. She had so much fun regardless, and it gave her something to do. (I know it looks like the shelves are about to tip over, but it was very sturdy)
In Summary: It is very hard to go from being on vacation to putting on a garage sale to realizing that I have to start back to school tomorrow. One thing I did realize by looking at all these pictures is that I am one lucky woman. Picture 1 - My children still love the little things like scavenger hunts and they are so appreciative of all I do. Picture 2 - Having an ex-husband that takes pictures of me and my little girl and works so well with me to make sure our kids are happy and loved. Picture 3 - I have a son who is talented and works hard. Picture 4 - I have a daughter who is resorceful and patient. Picture 5 - Having a partner in life who wants the same things and working together to achieve them. Rich is truly a partner and we get things done...together. Picture 6 - The abundance of things we have in our life, and the knowledge that those things will now go to someone else either via sale or via donation. Picture 7 - A daughter who makes me smile. I am truly blessed.
More Later
- A Ro