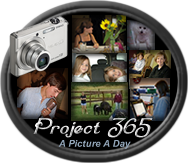 It has been another busy week at my house. One more week of the madness and then things settle down just a bit. Here is a peek at my week. Through this project I am constantly reminded of how much I have to be thankful for. I am one blessed woman. Go on over to
Sara's blog
and see all the abundance that abounds in other's lives.
Sunday:
The Great Rice Paper Adventure
These are the products of our journey all over the valley to try to find rice paper. These summer rolls were very very good you can get the recipe
here
. If you must you can read all about my
craziness
adventure
here
.
Monday:
My New Obsession Activity
I have started a new game on my i-touch. It is an app called Words With Friends. It is a scrabble like game that you can play with anyone who has that app. You play a word at your own pace and then you send it off and your friend plays their word and sends it back to you. It is so much fun and I can play with all my family far away. There is also a chat component so you can chat while you play. My name is diva1969 if anyone has an internet connection with your i-touch or an i-phone you can play with me. I am not very good...but I have fun.
Tuesday:
Practice Makes Perfect
Here are my students listening very intently to the director during our rehearsal today. They are such a talented bunch of kids and I enjoy working with them. However, it was a very long week for all of us, but it will be a great show.
Wednesday:
Comic Relief
Leave it to my Bella to make me smile. She is just the breath of fresh air I always need. She cracks me up. Weather it be walking around with a pipe cleaner mustache or a sombrero, she is always thinking of ways to just be herself...gotta love that!!
Thursday:
Thankful for This Book
Finished this book today. I really enjoyed it and it really has made me think quite a bit about my attitude. I am going to really work at this wonderful concept.
Friday:
The Art of Stephen Sondheim
OK I must confess this picture was taken on Saturday morning, but it is so representative of my week and of Friday which was a very long day and afternoon rehearsal. We are getting close now, one more week!!!
Saturday:
A Date Night
After my very long rehearsal today Rich and I had a date night. We went to dinner and went to see this absolutely high-larious movie. I would recommend it to anyone who needs a good laugh. We loved it.
In Summary: I am oh so very thankful for my summer rolls even though the process was a very long one. They were worth it. My new diversion that keeps me close to my family, makes me good at guessing letter combinations, and taught me that, yes Qi is a word and even though I have no idea what it means, it is worth a lot of points!! My students and my kids fill my life with joy and having Rich in my life is an absolute God send. I am a very lucky girl.
More Later