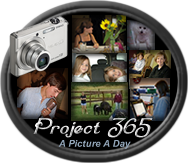 Once again it is time to check out my week. It was busy but very fun. Andrew was out of town at baseball camp and I managed to get him in a picture. Go figure...he leaves town and I get a good picture of him.
Here goes!!
Sunday:

Arizona Baseball Camp
Andrew visited University of Arizona, where I got my masters degree, with his dad this week. He went to an Arizona Baseball Camp run by the U of A baseball staff and players. He had a great week. He would like nothing more than to go there for school. I think that is great!! He is in the red shirt all the way to the left.
Monday:
Dare Devils
S really wanted to go to MB2 raceway while she was with us. We went and she got to race go carts. She decided that she wanted to do the adult race with her dad but she took the first turn too fast and crashed!!! The great thing about S is that she just doesn't give up. She got back in the car and raced again. What an amazing girl.
Tuesday:
Super Hero Day
It was dress up like a super hero day today at camp. Bella is Hippie Girl. I just love the socks and the shoes. She came up with it all by herself, very creative don't you think??
Wednesday:
Girly Girls
Bella and S decided that they wanted to do each others nails and make up. They were so cute giggling and talking about beauty tips. I had so much fun watching them. They decided that they would get up and do each others makeup for camp since it was Sarah's last day. Later that day Bella decided that fifth grade girls have no business wearing makeup. Too much trouble...don't I know it.
Thursday:
My Big Boy
Today was the last day of baseball camp and my boy got to pitch. I love this picture. It is at a stadium that I liked to go to when I was in college and now he is ON the field pitching. Wow am I old!!
Friday:
Disneyland...Again.
Today it was camps turn to go to Disneyland. Here is one of my CIT groups enjoying some pizza and pasta. It was so stinking hot today. I sweat in places I never knew I...lets just say I sweat a lot. We had fun. Rich flew to Iowa to take S home today. We were all a little sad.
Saturday:
Veggies from My Mom's Garden
Rich stayed with my parents last night while he was in Iowa and brought us yummy veggies from my Mom's garden. Onions, butternut squash, zucchini, and green beans. How lucky am I???
In Summary:
The key to getting Andrew in a picture is to not tell him you are taking it. There dare devil girly girl had to go home, but we had an amazing time. Our relationship couldn't be stronger and it was like we all were never apart. This is good news and completely changes our attitude. Disneyland wiped me out, but mom's veggies loaded me up again. My
Put Your Money Where Your Mouth Is Challenge
is going strong and boy it is amazing what a little attitude adjustment can do. I am excited to be sharing my blessings and helping myself achieve some goals. We had a great week and obviously we are very blessed!!
More Later
- A Ro