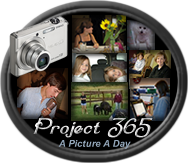 A day (almost two days) late, but things are getting a little crazy around my house with all of our travel coming up. It is the last week of camp and then we head out to Iowa and eventually to Missouri to get MARRIED!! We are very excited at starting our happy beginning...finally. It has been 20 plus years in the making.
Here is my week:
Sunday:
I Found It
I know this picture isn't great, but I don't want to give too much away. I went to Macy's to look at dresses. I was not sure what I wanted but I liked this one. I tried it on and Bella loved it too. It was $100 which I thought was reasonable for a wedding dress until I got to the check out counter and it was on sale for $35. Wow. I love this dress and I'll show you more pics later...don't want to spoil the surprise too much!! Rich has his outfit and it looks so good on him.
Monday:
'Cause This Is Thriller
We had our musical theater display today. Bella's group sang and danced to Thriller. They were so amazing. They did the entire dance, and the boys really rocked it out. Bella took this very seriously and had this stoic look on her face. Such a great show.
Tuesday:
Date Night
Rich and I had the evening to ourselves and we went to a new restaurant that we have been dying to try. It was very good, and it was nice to sit and chat.
Wednesday:
Bella's New Friend
We were wasting time before Andrew's cello lesson so we went and got some chips and guacamole. Bella was throwing tortilla chips on the ground to try to attract the birds and before you know it she had a flock of birds. She promptly named and kept track of all of them, in true Bella fashion, for the rest of our time. This one is James.
Thursday:
A Wedding Shower
My good friend Vicki had a shower for me and Rich. She got us these beautiful flowers and balloon. We had a swimming party at my friend Diane's house and yummy Stone Fire Grill BBQ. I felt very special and loved. We got some gift cards and it was a very nice time by all.
Friday:
Medieval Times
Today camp went to Medieval Times. It isn't one of my favorite trips, but it was fun because I had a front row seat. The campers love this trip even though our knight NEVER wins. I love watching horses and am in awe of their skill and grace.
Proof That I am Crazy
I am making some jewelry for the wedding. I spent most of the day today working on this. Thankfully Rich picked up my slack and cleaned by himself today (usually a shared job). I love the stuff that I made so far, but have some more to do...better get on that don't you think...two weeks and counting.
In Summary:
I had a great week full of wonderful memories. Great camp adventures, great times with my family, good talks and walks with my hubby to be. Just a great life!!
More Later
- A Ro