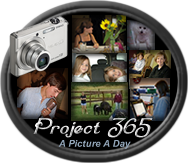 What a crazy week for the A-Ro household, and my to do list is still very long. I have a winner to my
little

giveaway to post and a weekend wrap up to get out. I am glad that next week might just be a little more normal...ha ha (that is me laughing at the word "normal", not sure I know what that word means)
Here is my week in pictures...enjoy!!
Sunday March 6:
My cellist
I am going to remind you that the Friday and Saturday before this Bella was in our high school production of Glass Menagerie...and today was Andrew's youth orchestra concert. A very full weekend.
Monday March 7:
A Perfect Rose
Bella got this beautiful rose from a cast member this past weekend. Today it really opened up. What a beautiful flower!!
Tuesday March 8:
A Handsome Bunch
Tonight I had my spring choral concert. This is my Upper School Chorus. They did such a great job and sounded SO good. My Sixth Graders and my Middle School performed too. I was such a proud teacher.
Wednesday March 9:
Baseball Game #1
Andrew had is first baseball game of the week this afternoon. The picture is from his dad's phone so it is kinda small. He got to pitch an inning towards the end. **Warning** you will see many many more baseball pics during this project 365.
Thursday March 10:
Concert #3 of the Week
Tonight Andrew had his jazz band concert. He plays bass and cello in the jazz band. He is such a great musician.
Friday March 11:
My Sweet Daughter
This morning I came into my classroom to find my Bella left me a scavenger hunt. She gave me clues to find this crazy cup creation. It was such a wonderful (end of a long week) Friday surprise.
Saturday March 12:
Baseball Game #3
Andrew actually had a game yesterday that I wasn't able to go to, so today's game was his 3rd of the week. He got to pitch again and he got 1 inning of work. He is a sophomore on the Varsity team so any playing time is really good.
In Summary:
Wow...it is a wonder I got through this week. 3 concerts 3 baseball games...phew. Although it was busy I wouldn't trade it for the world. I got to show off all of my talented kids, both mine and borrowed :). It was a pretty perfect week.
More Later
- A Ro