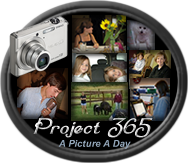 Don't say I didn't warn y'all about March being a super crazy month around here. But don't worry I am officially on SPRING BREAK!!!!!!!! Whew...now April is a little better, but the push towards the end of the year is just as crazy. Most teachers are starting to wrap things up, but since my groups perform at the Middle School AND the High School Graduation we go until the bitter end.
But not for the next two weeks.
Here is a look at my week:
Sunday March 20:
Rain, Rain, Go Away
You know I don't really know if we needed the rain or not, more than likely we did. I also really love a good rain storm, in fact, I miss the thunderstorms after moving to California. However, my school is not an indoor school my door leads to an outside hallway and when it rains it just stinks trying to get around. It was a doozy of a rain storm...it really really rained.
Monday March 21:
PASTA
I am a pasta girl. I love it. This is a asparagus, mushroom and lobster whole wheat penne alfredo. It is a very healthy dish and it was a hit, well with Rich anyway. Bella probably would have liked it, but not Andrew!!
Tuesday March 22:
A Cold Game
Not sure how we managed to squeeze in a game because it rained pretty much all week, we did...but it was so cold. Now don't look to closely for my boy 'cause he is warmin' the bench. (At least something is warm)
Wednesday March 23:
The Latest Creation
Here is Bella's latest art work. She is getting so good!! I am going to need an entire room just for her art work.
Thursday March 24:
BEAR DOWN!!!
My Arizona Wildcats beat DUKE tonight!!! Wholly cow. I did my Master's degree there and my kids Dad did his undergrad and doctorate there so needless to say we are BIG wildcat fans. I was so excited.
Friday March 25:
WHA??
These look very familiar. I can't believe Starbucks is carrying CAKE POPS. Now granted mine are MUCH cuter and made with a lot more love. No I haven't tried one yet, and I probably won't. Its the principle of it all.
Saturday March 26:
Yep...It's That Time
We had our appointment with our CPA today. Sigh...I really hate taxes, especially this year.
In Summary: I am proud of my kids, whether painting a beautiful horse or warming the bench, they are super great kids and I love them very much. I am a proud wildcat and even prouder of all that I accomplished at that great school. Thankfully I am a pretty good (and healthy) cook and can provide nourishing food for my family, now if I could only get my teenager to eat something green. Finally, I am so blessed to have a great partner to live this life with. He is my rock and I know we can tackle anything life throws at us.