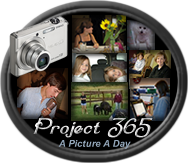 It has been a busy but very fun week...wanna see?? Not sure these are in the right order...hmmm.
Sunday:
Huh??
Not sure any of the dads I know would like this...but at least Kohls is all inclusive!!
Monday:
Big Girl Bike Rider
She just keeps getting better and better. She loves it now...I am so happy and proud.
Tuesday:
Nana and Bella
My mom was here visiting for this week so we went to Disneyland!! Tuesday night we stayed at a hotel and ate at the Downtown Disney's ESPN Zone. It was a lot of fun.
Wednesday:
Toy Story Mania
Loved this ride...mom did too. Don't we look so cool?!?
Thursday:
Note to Self: Salvation Army = Good Craig's List = Bad
Tried to sell futon on Craig's List...girl said she wants it and will meet us in Simi. An hour and a half later...after waiting in an empty house with nothing to do, she calls and said she just picked up another one and no thanks. GRRRRR
Friday:
Time to Say Good-Bye
We had so much fun with Nana we hated to see her go. She and Rich went back to Iowa together, as he is going to go get his daughter for summer visitation. They were both happy not to have to travel alone.
Saturday:
Calling Martha Stewart, Come In Martha Stewart
Hung some pictures today. I heard about grid placement and continuing the pattern on the other side of a window to try to tie the whole wall in...my feeble attempt, but I like it.
Had a great week full of many many blessings...tune in tomorrow for my Father's Day Post.
More Later
- A Ro