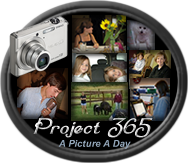 This week was the start of Rich's daughters S's 4 week visit to California. We are so excited to have her here and she is having so much fun. It is really nice to get some face to face time with such a great girl.
Sunday:
Happy Father's Day Rich
We opened presents (doesn't he look surprised?)and then went to Reds to celebrate S's birthday and Father's Day. I got a cute picture of the Reds folks singing to S and a big beautiful smile on her face. It was a great day.
Monday:
First Day of Camp!!
We all started camp today. Bella is in the Fantastic Fifth group and S and Andrew are CIT's this summer. Andrew is in charge of the game room and S is in the cooking room. She loves the teacher in there. She was with me when there wasn't a cooking class and we enjoyed just hanging out. She is a great helper. It was nice and cool outside...so far.
Tuesday:
Our Camp Room
Here is my home for the next 6 weeks. Usually it is full of bustling middle schoolers (and some high schoolers). I enjoy my time with these kids.
Wednesday:
My Lame Attempt at a Picture
The camp went to see Toy Story 3 today. I forgot to get a picture (not sure how that happened...oh wait maybe it was because I was in charge of the CIT's AND schleping popcorn) so when I came home I snapped this pic. We had a great time and I loved the movie...tears and all!!
Thursday:
S'Winter
If you are Phineas and Ferb fans you'll get my reference...if not forgive me. Today we had a 12 ton hill of snow dumped on our field. The kids brought sleds and mittens. Bella didn't slide but had fun throwing snowballs at her counselors. Always a camp favorite.
Friday:
Happy Campers
Today we went to Chuck E Cheeses for camp. Now there are many many reasons why I don't like Chuck E Cheeses not the least the idea of a big rat representing a food establishment. However, this is also a favorite trip of the campers. S was the CIT for Bella's group. They had fun taking pictures and playing games. Later that night Rich fired up the fire pit and we roasted marshmallows and made s'mores. It was so nice to just sit around the fire and enjoy each others company.
Saturday:
The Lame Festival
We thought it would be fun to go to a local Greek Festival today. However, when we got there we quickly realized that wouldn't be staying long...even if we went to every booth we wouldn't be staying long. So we ditched it and went to a really good Italian restaurant and some outlet malls. We got S a really cool new watch and Rich some shoes. Yes I got some shoes too, but they were buy one get one free so I just couldn't pass that up. We had a really nice day ending with a soccer game. We started with the old people (Rich and I) against the young people (S and Bella)...that wasn't too fair, so S and I played Rich and Bella. That was a little more even.
In Summary:
The only thing that is very evident this week is that having Rich's daughter here is such a blessing. It really confirms all the things we know are true. S loves her dad, and S doesn't hate me at all. In fact...dare I say it...she might just like me. She is a very happy girl and really loves to be a part of life here. That is the reality, and that reality warms my heart.
More Later
- A Ro