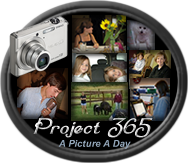 It is that time again. I can't believe how fast this year as flown by. Time does fly by when you are having fun and looking back on this week's pictures I am reminded that even though we are a very busy family...we really do enjoy each other so much.
Head on over to
Sara's blog
to see everyone
else's
week...
Sunday:
I enjoy cooking. I especially enjoy cooking food that my family enjoys and that is healthy for them. It is important that we live a healthy lifestyle and that means home cooked meals. Rich says that it is one of the things he loves about me. My
commitment
to healthy living.
She is such a hard worker. It seems like our week in pictures would not be complete without at least ONE homework pictures...it is what we do most around here.
Here Bella is at her art class. This is the end of the session show where the kids show what they are working on. This is her bowl and lemon. We then rushed to Subway and met Rich for Andrew's baseball game...whew long day!!
Wednesday:
My student fell and hurt his tailbone today...this was the only position that didn't hurt him. At least he stuck it out for the rehearsal...he is a real trooper and that is one of the main reasons he is doing so well and turning into a strong confident singer.
Thursday:
Look at those beautiful blue eyes...thanks Bella for taking our picture. We don't get too many together. Have I told you how lucky I am to have this amazing man in my life...oh yeah I guess I have...
Friday:
This is Bella doing an Andrew impersonation. She is trying to get out of the picture. Thank goodness she isn't very good at it!! This is her
Fiesta
outfit...
Saturday:
Look at my girl go after that ball even though she is being pushed a little. I am so glad she is a go getter and not afraid to go after the ball. This, go after what you want in life and still be respectful and generous, is just the kind of girl she is. I am honored when people tell me she is just like me.
In Summary: I am blessed to have good food on my table, and a daughter who is a great student, artist, and athlete. I have the best students and the best man. My life is good, and I am so happy. If only Rich's kids could be a part of our lives...I will keep praying for healing.
More Later
- A

Ro