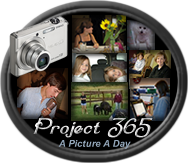 Well once again I am a little late with the Project 365. It has been a busy week. I know, I know, that is what I ALWAYS say, well if the shoe fits...buy it!! ha ha.
Anyhoo, my week consisted of a fight with the
mean
misunderstood lady at the DMV. Soccer with Andrew reffing AND Bella playing. We also cast our Middle School production of Annie. I got some cute pictures of my nephew JoJo. Finally, I almost was a unwilling member of a Zumba Yoga rumble.
Here is a sneak peak...but you'll have to come back to get all the details.
Sunday:
Playing with Fire
We got out the fire pit and of course chocolate, graham crackers, and marshmallows. It was the perfect night to sit outside and enjoy the fire. She looks so spooky.
Monday:
A Picture is Worth a Thousand Words
Here are some of the pictures we hung today.
We
Rich got a new laser level and we went to town. I love walking down this hallway now!!
Tuesday:
Yoga
Took a Yoga class tonight. Yogees are very serious about their center and calm. Zumba-ees are very serious about their hooping and hollering. See the problem???
Wednesday:
One of My Favorites
Even though we hung this on Monday I caught myself just staring at this picture today. It is one of my favorites so I grabbed my camera and snapped it. It truly captures the happiness we both felt after our beautiful ceremony.
Thursday:
The DMV
I thought since it was a no school day for us that it would be a great day to go get my new license. Little did I know that a) other people were off today b) this line was to just to CHECK IN c) I would get a stubborn DMV chick and d) not too many people in California get married in Missouri. Trouble.
Friday:
The Sun Will Come Out...TOMORROW!!!
We posted the cast list today. It is always one of the hardest things I do at work. We had over 59 people audition which means that we get to disappoint about 50 middle schoolers. I hate doing that. They get this idea the if they don't get the lead or the part they want it means that they aren't good enough. What they fail to realize is that sometimes their beautiful voices don't "fit" the part they are auditioning for. For example, we have boys who's voices aren't done changing yet and no matter how beautiful their voices are they can't play a part written for a man. Hopefully I can make them all undersand.
Saturday:
My Big Boy
This picture makes me SO happy. Look how "official" he looks. He is such a grown up boy. I love this guy!! Plus I can't believe we got this picture...I think Bella took it.
In Summary:
I love fire pits, and pictures of our wedding. I love the calming effects of Yoga until the Zumba-ees show up. Someday, I'll get over my DMV experience and having to disappoint so many of my students. Mostly I am thankful this week for my kids, Rich, and my life.
More Later
- A Ro