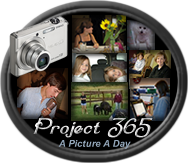 So you want to know what I have been up to this week...well keep on reading and I'll show you. It is my Project 365 Week 9. It has been a great week and I am blessed to have a wonderful family to share it with!!
Here ya go...
Sunday February 20:
Silly Bella
Since we were out enjoying ourselves yesterday we had to do our shopping today. We picked up Bella from her Dads and went to the market. We found this coffee shop in our Trader Joes shopping comlex and stopped by for a refreshing dring. She just can't take a "normal" picture.
Monday February 21:
My New Toy
In honor of our Chuck viewing we broke out this bad boy. The popcorn tasted SO good and fresh. I may or may not have added a few mini M&M's to Bella's popcorn bowl...and I may or may not have had a bite...or two.
Tuesday February 22:
My Distraction
Rich and I went to the library this afternoon and I got a new book. I like this author and really enjoyed this book. I wrote a post about my love/hate relationship with books
here
. This book is the reason that my blog reading has been neglected, my housework had been neglected, and why my family had to eat only mac and cheese for two days...I am kidding about the last one, but not my much.
Wednesday February 23:
A Nice Gesture
I am a mentor teacher this year and my mentee gave me this really nice L.L. Bean bag today and a really sweet note from him and his lovely wife thanking me for all my help this year so far. He is a really great teacher, and I have enjoyed working with him. It was such an honor to be asked to do this important job What a nice surprise!!
Thursday February 24:
I Really Need to Clean My Scanner
I scanned this picture that my sister-in-law took of my beautiful kids. This funny thing is that Andrew has a buzz cut now and it was funny when we saw this picture we both said at the same time "Look at that hair!!!" She is such a talented photographer...and I really need to clean my scanner.
Friday February 25:
Another Picture of Rich and I That I Took
We had our faculty party tonight and Rich and I went. It was celebrating our schools 50th year so we all turned in older pictures of ourselves as the decorations. I gave them Rich and my prom picture from 1986. It was such a crazy picture. I'll have to post it sometime...maybe for a Friday Fun post. We had a GREAT time.
Saturday February 26:
My Old Friends
I have been busy for the last 6 weeks working seriously on strength training and my cardio has been spinning and the elliptical machine. Today I decided to go for a run. It was a crisp 49 degrees out but the sun was out and it was nice weather for a run. It reminded me of home with the crisp air, cold cheeks, and the smell of fireplaces. That 3.5 miles felt really good.
In Summary: It was a very nice normal week filled with a good book, great kids, wonderful friends, a prom date turned hubby, and popcorn with M&M's...it doesn't get any better than that.
More Later
- A Ro