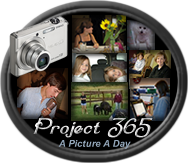 It is time once again to take a peek into my week. It was an odd one, let me tell you.
Click the button above to head on over and take a peek at some other folk's weeks.
Enjoy!!
Sunday:
I Can Hardly Watch
I get so nervous when Andrew is pitching. It makes my stomach hurt. He always does just fine, but I am not sure I want him to be a pitcher...ever.
Monday:
There's Fire In Them Thar Hills
We came home to the hill by our house on fire. It is that time of year, but I was not ready for it. I hate this season. Thankfully there were no winds, which are also common this time of year, so they got it out very quickly.
Tuesday:
Shoes, Glorious Shoes
Maxx Studio shoes. $149.00. On sale $16.00. Living in my closet. Need I say more?
Wednesday:
What is Burning Now??
Today we came home to the laundromat, right around the corner from our house, on fire. Geez...what next, wait I don't want to know.
Thursday:
Perfect Pump
I perfect pumped my gas today. I feel lucky!!
Friday:
Plan, Plan, Plan
Rich had to work a very late shift tonight so I took the opportunity to plan menus for the month. Let me tell you it is looking like some good cooking will be going on...you wanna come over?
Saturday:
Yep it has been in the 100's this week and yesterday was no relief. We had a 2:30 pm soccer game and man it was miserable. No shade, blazing sun, black shorts and high thick soccer socks. I am not sure how my baby did it, but she did. She is a trooper. I love that Bella!!
In Summary:
Let's see, a picture of Andrew, fire, more fire, unbelievable shoe deal, 100 degree temps, AND a perfect pump. Yes it was a very weird week.
More Later
- A Ro