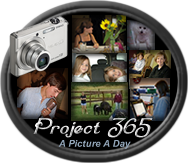 Sorry this took so long to get out...the uploading of my pictures took FOREVER!!!
Yipee!!! I get to show off my wonderful week. Enjoy!
Side Note - I cannot believe it is already Week 42.
Sunday:
Who's Tall and Grown-up Looking Kid is That??
Oh, wait it is MY tall and grown up looking kid. Whoa.
Monday:
It's A Hard Knocked Life
Yeah...but it is so rewarding to work with these kids. Our Middle School production of Annie is coming right along.
Tuesday:
Back to Normal
Rich is home!!! He had a wonderful trip and I couldn't be happier. I am glad he is home safe and sound.
Wednesday:
It Gets Dark Too Quick These Days
Our normal trip to get Fro-Yo is starting to happen in total darkness. We still enjoy our Wednesday night routine, even if it means bundling up a little.
Thursday:
Maggie What Did You Eat??
Maggie got into Andrew's ravioli bowl that he forgot to put in the dishwasher...and she didn't even use a napkin, maybe she is saving some for later.
Friday:
First Big Test
Bella had her first big reading comprehension test today. She studied hard. We shall see.
Saturday:
Being Creative
Rich had to work late tonight and the kids were with their dad, so I got out my scrapbooking stuff. I love doing these little paper dolls of Bella. This one turned out cute...if I do say so myself.
In Summary: A pretty normal week for all of us. Dog getting into stuff she isn't supposed to, baseball, musical rehearsals, frozen yogurt night, too much homework, and with Rich back home everything is back to the way it is supposed to be.
Phew!!
More Later
- A Ro