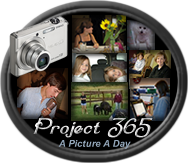 I just love this project. It really makes me think about my day a little differently. I have always loved to scrapbook so pictures have always been important to me, but this is much more random and so much fun!!
Head over to Sara at
Make Music from Your Heart
to see what
every body else's w
eek looks like.
Here's mine:
Sunday -
My daughter was my helper and drew the winning name for the I Won You Win borrow-away. Joyce
from this side of the pond
won. I just love the look on Bella's face...
I also love my pants hanging on my curtain rod. I realize that I really should see what else is in the picture before I snap it. However, I also realize that I probably will never do that.
Monday -
On Day 2's at my school Andrew has the period right after lunch free so sometimes we go out to lunch, just the two of us. I think it is very important for a mother and son to bond and this is a great way to do so. Actually I think it is very important for a mother not to have to make lunches every once in awhile. This Monday Rich had the day off so he came along and we went to our favorite Sushi place. I love this picture mostly because Andrew is only making a walrus face with his chop sticks and not putting his hands over his face. A
successful
picture in my book.
Tuesday -
After Rich and I ate a wonderful dinner at home, we decided to go run errands and get some of our favorite Go Yogurt.
I realize that there are two eating pictures in a row. My life absolutely does not revolve around food, she says while sucking in her gut.
Wednesday -
We went to our usual Wednesday night Baskin Robins excursion. Bella was driving Andrew NUTS, as any good little sister should do, by singing a song that she and her friends made up, over and over and over. Andrew had enough, and really so did I, so I told her if she wanted to sing at the top of her lungs she needed to go outside. So...she did!!
I realize that there are three food related pictures in a row. My life absolutely does not revolve around food, she says unbuttoning her button on her too tight jeans.

Thursday -
I met my new
BFF

the furnace guy
on Thursday and here is a picture of his handy work. Since it is the most money I spent all week, really all month, I thought it deserved a spot in my weekly pictorial.
**sigh**
Friday -
Due to it being the end of finals week I didn't have to go into work on Friday. Bella's best friend came over to spend the day with us. Bella decided they wanted to do a project with her new fabric markers she got for Christmas. I thought that was a wonderful idea until I realized that Santa did not think all that much ahead and forgot some necessary items, like shirts to actually draw on. After our trip to Jo Anns to pick up the necessary items, they really enjoyed themselves and it was a great project.
Saturday -
Rich started a new job that gives him weekends off. This means he gets to come help me grocery shop. Now I know you must be thinking that I DRAG him along, but truthfully he really enjoys it.
You may now pick up your jaw up off the floor
This picture is one of the reasons that I love having him along. He also pushes the cart, drags all the groceries in, and helps me put them away...and he looks good in running shorts to boot. God I love this man!!
There is my week in pics. Clearly I need to put away my clothes BEFORE taking a picture, stop eating...period, make sure Santa checks his list twice, add the furnace guy to my Christmas card list, and do whatever it takes to keep that incredible man in my life!!!
More later
-A

Ro